---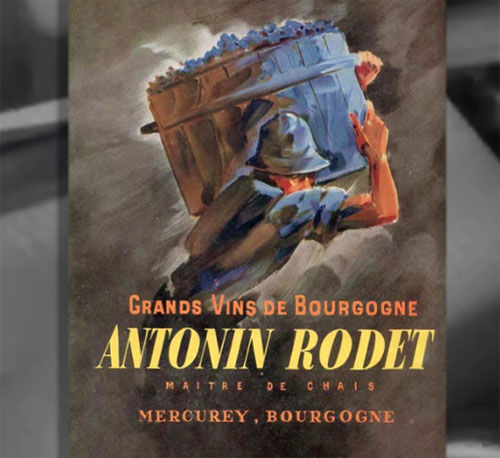 The father, Antoine, a businessman
Antoine Rodet quickly foresaw the success of the Côte Chalonnaise and did not hesitate to invest in the vineyard, at that time in crisis with phylloxera.
The village of Mercurey was already enjoying an excellent reputation and if one judges by the writings of Jules Chevrier - President of the History and Archeological Society of Chalon-sur-Saone - in his book published in 1883 - Chalon-sur-Saone, Picturesque and Demolished "... Mercurey, the village which produces the best wine of the Côte Chalonnaise[…] ".
Antoine purchased his first vineyards in 1887, just as phylloxera was ruining Burgundy, destroying almost all its vines.
But Antoine believed in the revival of one of the oldest and largely renowned terroirs of Burgundy. The merchant House was established at a time when dramatic difficulties were occurring in the vineyard. It took years for our House to recover from the crisis.
The son : Antonin, a good communicator
With regards to his son, Antonin, he understood very quickly the importance of communicating to praise the excellence of his wines and to enhance the sales. He used advertising in the 20's, an innovating form of communication at that time and developed a range of corporate-branded promotional products. These products encapsulate the heritage of the brand and are exhibited today at the Clos Antonin Rodet.
A businesss traveller since he was 16 years old, Antonin possessed experience of groundwork which he put to good use in bringing Maison Antonin Rodet into international markets.
Having been awarded the Grand Silver Medal at the Universal Exhibition in Paris in 1900, Maison Rodet utilised the publicity to help enhance its reputation and that of the wines of Mercurey far beyond the Burgundy region. But never compromising the quality of its wines.
Two generations, father and son, have built in Mercurey an international merchant wine House.
---