---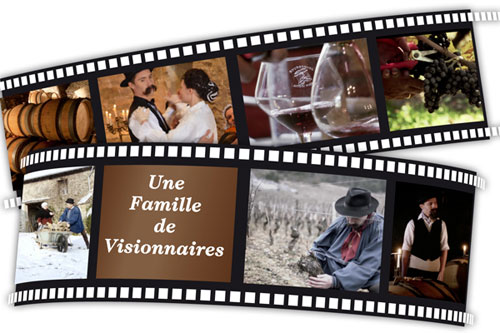 A family saga


Our historic House, which first began producing wines in the Côte Chalonnaise in 1875 has opened its doors for a cellar visit offering a unique experience in the village of Mercurey. You will be invited to discover the history of the Rodets with two fascinating short films.
The Antonin Rodet cellar tour features a visit to its cellars complete with two short films about the House and its origins. Visitors are then invited to explore a "museographic" area displaying Antonin Rodet's very first posters and artefacts. The visit is then completed with a tutored tasting of four of its major wines.
These films reveal how, at the end of the 19th century, this visionary father-and-son team of Antoine and Antonin Rodet truly grasped how the local limestone soils were the secret to producing silky wines with a promising future, and how they determined to promote them, despite the terrible affliction of phylloxera (a devastating disease that kills the vine) that was sweeping through the region.
The tour lasts 45 minutes and unfolds in different stages, in different places and in three languages: French, English and German. More than just a simple visit, this cellar tour – the only one of its kind in the Côte Chalonnaise – allows visitors to witness a snapshot of the life of the Rodet family and to take a welcome break to discover the vines and wines of Burgundy.

Reserve your cellar tour
---