While the 2018 vintage luxuriates in the cellar away from the wintry weather, the winegrowers are busy in the vines.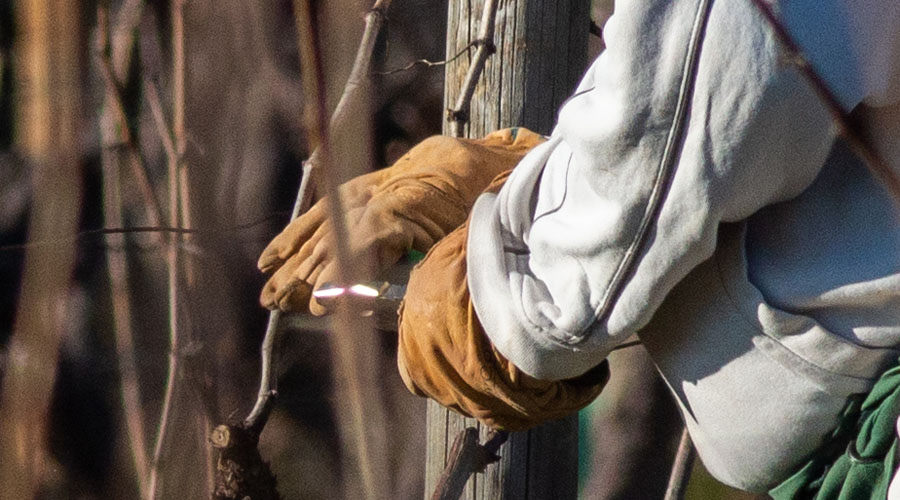 With an estate of 90 hectares across the Côte Chalonnaise, Côte de Beaune, and Hautes Côtes de Beaune, work is intense.
Other than pruning, which kept the teams busy for three months, this winter, work focused on improving our horticultural heritage, which is essential for obtaining quality grapes. This included:
Pulling up a plot of Mercurey and two plots of Hautes Côtes de Beaune at the Château de Mercey, which will be left to rest for two years before replanting.
In order to limit the amount of chemical treatments we use, the Maison Antonin Rodet is carrying out testing in the vines, sowing fescue, meadow grass, or clover – depending on the soil type – between the rows.
This work fits with the charter established by the CAVB* to which the Maison Antonin Rodet adheres. In addition, this spring, we will be replanting a 1.5-hectare plot of white Mercurey which has been lying fallow for the past two years. We will, however, have to wait until the vines are three years old before we can harvest the first fruit.


*Confédération des Appellations et des Vignerons de Bourgogne
http://cavb.fr/charte-regionale-engager-nos-terroirs-dans-nos-territoires/