Our wines from the Châteaux
---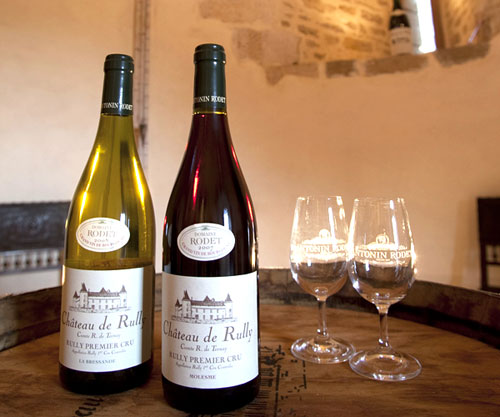 Château de Mercey
The white wines have a bright green-gold colour with silver-grey reflections. The nose reveals delicate citrus, menthol and spicy aromas. To the taste the wines are refreshing, with light menthol, developing toasted flavours which evolve with nuances of sweet pastry and marzipan. Their structure is both elegant and firm.
The red wines possess a fine deep red-ruby colour. The nose opens up with notes of red fruits. The palate recalls undergrowth aromas with hints of pepper and fruits. The wines are fine and full-bodied.


Château de Rully
The white wines have an intense golden colour. They encapsulate classic aromas like hazelnuts, acacia, honeysuckle, violet and citrus fruits with a hint of spice. The palate of these wines is full-bodied, delicate and mineral. The wines are expressive, spicy and smooth at the same time. They tend to evolve towards notes of dried fruits and honey.
The red wines have a purple-red colour, with aromas of violets, raspberries, cherries, and lilacs. The palate is characterized by a good balance of tannins / fruit / structure and it offers a smooth fruity and mineral taste.









---