Antonin Rodet Opens its Doors with a new cellar tour in Mercurey
---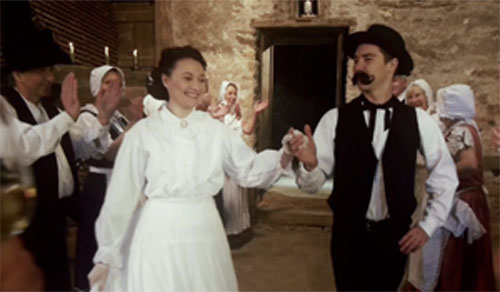 New !
The new Antonin Rodet cellar tour features a visit to its cellars complete with two short films about the Maison Antonin Rodet and its origins. Visitors are then invited to explore a "museographic" area displaying Antonin Rodet's very first posters and promotional objects. The visit is then topped off with a guided tasting of four of its major wines.



Cinema is the perfect dynamic medium to reveal the history of this family of visionaries. These films reveal how, at the end of the 19th century, this visionary father-and-son team of Antoine and Antonin Rodet truly grasped how the local limestone soils were the secret to producing silky wines with a promising future, and how they set out to promote them, despite the crisis of phylloxera that was sweeping through the region.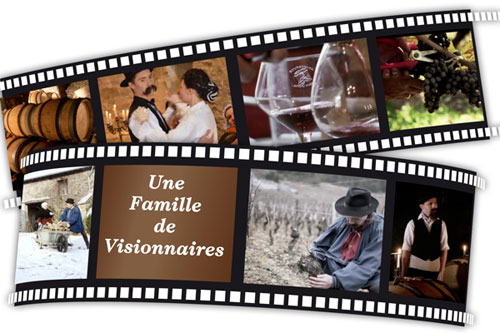 That is why the latest generation has decided to pay homage to these pioneers in the Burgundy winegrowing area through the medium of cinema. Six actors and many extras have come together to illustrate a little-known page from the harsh and difficult world of winegrowing in 19th century Burgundy, which – before it established a worldwide reputation – suffered a great many trials. Now visitors to Antonin Rodet in Mercurey can see it brought to life.


The Clos Antonin Rodet is a beautiful rural destination in itself, surrounded by large gardens that invite the visitor to relax before going on his or her way. As one strolls around this haven of tranquility among trees that have seen a hundred summers and more, one can enjoy the magnificent greenhouse whose metal and glass structure was made by a contemporary of Gustave Eiffel. Just opposite are the vines of white Mercurey that made the Clos Antonin Rodet's reputation, and nearby are the stables that have now been converted into a charming boutique where visitors can browse among a selection of wines from the Maison and its various estates.


More than just a simple visit, this cellar tour – the only one of its kind on the Côte Chalonnaise – allows visitors to witness a snapshot of the life of Antonin Rodet's family and to take a welcome break to discover this discreet, or even secret, side to the vines and wines of Burgundy. The tour is suitable for both adults and children.
________________________________________
Practical information


Le Clos Antonin Rodet
55 grande rue
71640 Mercurey
Tel: +33 (0) 3 85 98 18 06
www.rodet.com
Visit and tasting lasts around 1 hour
From 1 April to 31 October, open daily from 10am – noon and from 2pm – 6pm
On Saturdays and Sundays, the visit closes at 6.30pm
From 1 November to 31 March, open from Monday to Saturday from 10am – noon and from 2pm – 5pm
Tasting: Wines depending on the chosen experience
Price:
- Adults €12
- Groups of 8+ €10 each.
Press kit and high-definition photos available on request
actuelles communication

Nathalie Bergès-Boisset, Véronique Destaing