Private sales Winter 2013
---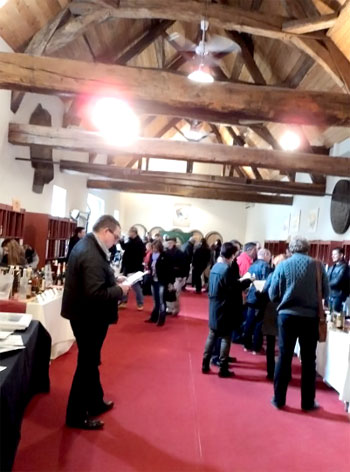 As every year for ten vintages, the House Antonin Rodet organized an exceptional wine tasting session and a private sale of products from 4th to 8th of December 2013. During the five days, a large selection of wines was being tasted and sold at very profitable prices.
This event was also the occasion for three artisans to exhibit their creations: the painter Roland Génieux, the master chocolatier Guillaume Théveninet and the jewels designer Béatrice Rossignol. Sensorial analysis, emotional exploration and aesthetic experience were thus united and provided a complete sensorial experience.
This Christmas sale was very successful as in the light of the record number of participants. And it has not finished yet making people happy, since during this sale the House hold a raffle and the three winners will be invited on the 22nd of January 2014 to celebrate their gains.
---